For so long I wanted a lean, fit, defined body

No matter how many miles I ran or meager calories I ate, the soft stubborn fat on my thighs, belly, and arms would not shift… Until I completely changed my way of exercising, optimized my workouts for fat burning and explosive strength and used my simple dietary guidelines.
Now I'm devoted to helping 1000's of people – whether they're 25 or 52, busy at-home mothers or marathon-running executives, from California to Cornwall, get into the shape of their lives.
Join my online gym and we'll get you started today.
At 39 I'm in the best shape of my life and I am sick and tired of the fads and downright lies peddled in the diet and fitness industry.
It is my mission to help you see how regularly and consistently doing my short but intense workouts, combined with some simple changes to your diet can put you on course for getting your body into outstanding condition.
I'm here to tell you that whatever your starting point, it is 100% possible for you to get fitter, stronger and leaner – and probably to get in better shape than you think is possible right now.
You could shed fat and get a lean, defined, fit and agile body in just weeks from today without starving yourself, doing hours of repetitive, joint hammering cardio, or wasting money on rip-off supplements.
But just wanting it isn't enough – you have to take action!
Sculpt tight arms, lean thighs and a flat belly!
My online gym started as a Facebook group and quickly grew via word-of-mouth online to become a totally unique place where people from around the world come together to support one another to change their bodies and their lives.
I'm known for sharing the straight-up truth about what it takes and helping people find the motivation to get it done.
This is my question for you: Are you ready to do what it takes to see and feel those changes you want? Or will you continue dawdling along feeling unhappy with the condition of your body, experiencing all the ways that has a negative impact on your life?
If you're not happy with the current condition your body is in there are no two ways about it, you are not going to get those high energy levels or that flat belly, defined arms, lean thighs, fantastic feelings of fitness or whatever your main goals are without taking action.
For a fraction of the cost of a gym membership or personal training, you receive the following benefits:
Chat to Julia
Chat with Julia live
in the online gym forum.
Exercise at home
No travel, no fuss, no eyes
on you – massive time-saver!
No diets
Just quick and easy tasty recipes.
Equipment options
Dumbbells or no-equipment workouts.
Easy to follow programs
Just play the videos.
Accountability and support
Receive the back up and get the push you need to keep going.
Transformations
Stop telling yourself you can't! 100's of people have transformed their bodies doing my workouts at home and so can you!

"Over the last six months I've gone from size 14 to an 8 have reduced my body fat by 12%. and have a waist which is 24cm smaller, plus a big smile and a brighter, more confident outlook."
– Nicola
"I have rediscovered my love of exercise and I feel much more confident about how I look. On a recent trip to Florida I even took my shirt off on the beach for the first time in 10 years!"
– Simon
"I've stripped away over 30lb of fat. I've also gained so much – a new approach to fitness and my diet, strength I would never have imagined and a lovely group of online fitness friends."
– Becca J
"I've lost 100lbs of fat! What's more, I've gained strength, dramatically improved my fitness and I feel great. The journey continues but it's a fitter, leaner me walking it these days."
– Sue J
"I joined 3 months ago and I've already lost 2 inches from my waist. What's more, my whole outlook on exercise has dramatically changed. Now it feels like a part of my life everyday life – which is something I've wanted for a long, long time."
– Becca H
"Warning! Julia gets you addicted to working out! 8 weeks since I joined and I can finally see my abs! The workouts are brilliant, Julia is a great motivator, plus the support network is available 24/7." xxxxxxxxxxxxxxxxxxxxxxxxxxx xxxxxxxxxxxxxxxxxxxxxxxxxxx
– Sue M
"I've been working out with Julia for 18 months now, and intend to stick around for a long time! I have learnt so much, made new friends, shed fat, changed my body shape and improved my fitness and strength." xxxxxxxxxxxxxxxxxxxxxxxxxxx
– Deb
"Working out with Julia is an addictive habit, along with enjoying all the camaraderie, support and accountability on the site, I have become fitter, stronger and leaner and I'm 6 inches slimmer!" xxxxxxxxxxxxxxxxxxxxxxxxxxx xxxxxxxxxxxxxxxxxxxxxxxxxxx
– Jennifer
"Signing up was one of my best ever decisions. The improvements to my running and general fitness have been amazing. In the workout videos Julia has a way of making me push harder than I ever would exercising alone. Now I feel strong and fit in mind and body!" xxxxxxxxxxxxxxxxxxxxxxxxxxx
– Rose
"After wandering mindlessly through gyms and fitness DVDs for years I found Julia. Now I finally get what it's all about! I've dropped two dress sizes, feel strong, in control and energized, all whilst meeting a fab group of like-minded people in the members community."
– Claire M
"Julia's workouts are incredibly well planned and easy to adapt to your own level. The community support is amazing, it's so much less intimidating than a local gym. Julia herself is also very engaged, it's like having a personal trainer included in gym membership at no extra cost!"
– Amy
"I was well and truly in a training rut when I joined and have achieved more progress in strength, power and toning in twelve weeks with Julia than I did in the last twelve months of my expensive gym membership." xxxxxxxxxxxxxxxxxxxxxxxxxxx
xxxxxxxxxxxxxxxxxxxxxxxxxxx
– Susan T
Sign up to the Julia Buckley Fitness Membership Website
Bronze
5 Day Starter Bootcamp
Taster workouts from programs inc. Rebellion & Forge!

Exclusive early access to new workout programs

Bonus extra workouts and challenges

Over 150 yummy healthy recipes
Silver
Outstanding results-proven workout programs!
Mind-blowing motivational pep-talk videos

programsinthelegendary

Amazingly supportive community
Julia's weekly Q&A videos

challenges

Over 150 yummy healthy recipes
Over 200 workout videos
Weekly schedules
Gold
Everything included in Silver membership plus…
Coacing from Julia in private Gold Stars forum!

legendaryRebellion&

Exclusive early access to new workout programs
Bonus extra workouts and challenges

Over 150 yummy healthy recipes
---
Membership details:
After you have signed up you will be sent membership login details via email. You can then use these to log into the website immediately and will keep access to this membership until you cancel your account. You will be billed monthly for your membership level on the day of the month that you signed up. You are in total control of subscriptions. Membership may cancelled anytime – there is no mandatory period and no cancellation fee.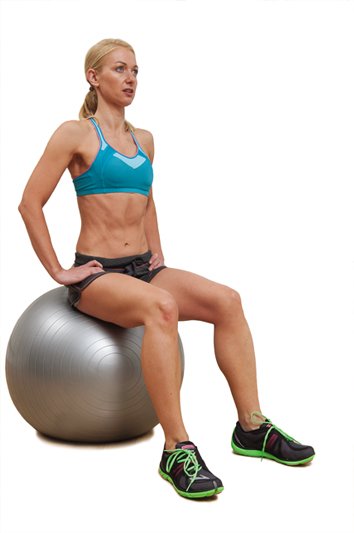 Ready to get fit and lean with me?
If you're unhappy with the condition of your body or your current level of fitness, you know in your heart that getting fitter could make a real difference to your self-confidence and entire quality of life…
You owe it to yourself to take advantage of this opportunity to join my results-proven, time-efficient, fun and friendly online gym right now at this stupidly low monthly price (which will remain in place for you for the duration of your membership).
Come and be part of the awesome story of my online gym as, along with hundreds of members, the site goes from strength to strength.
It's time to stop dawdling and dreaming and do what it takes. Sign up using one of the above options.
ClickBank is the retailer of products on this site. CLICKBANK® is a registered trademark of Click Sales, Inc., a Delaware corporation located at 917 S. Lusk Street, Suite 200, Boise Idaho, 83706, USA and used by permission. ClickBank's role as retailer does not constitute an endorsement, approval or review of these products or any claim, statement or opinion used in promotion of these products.
Want to become an affiliate?